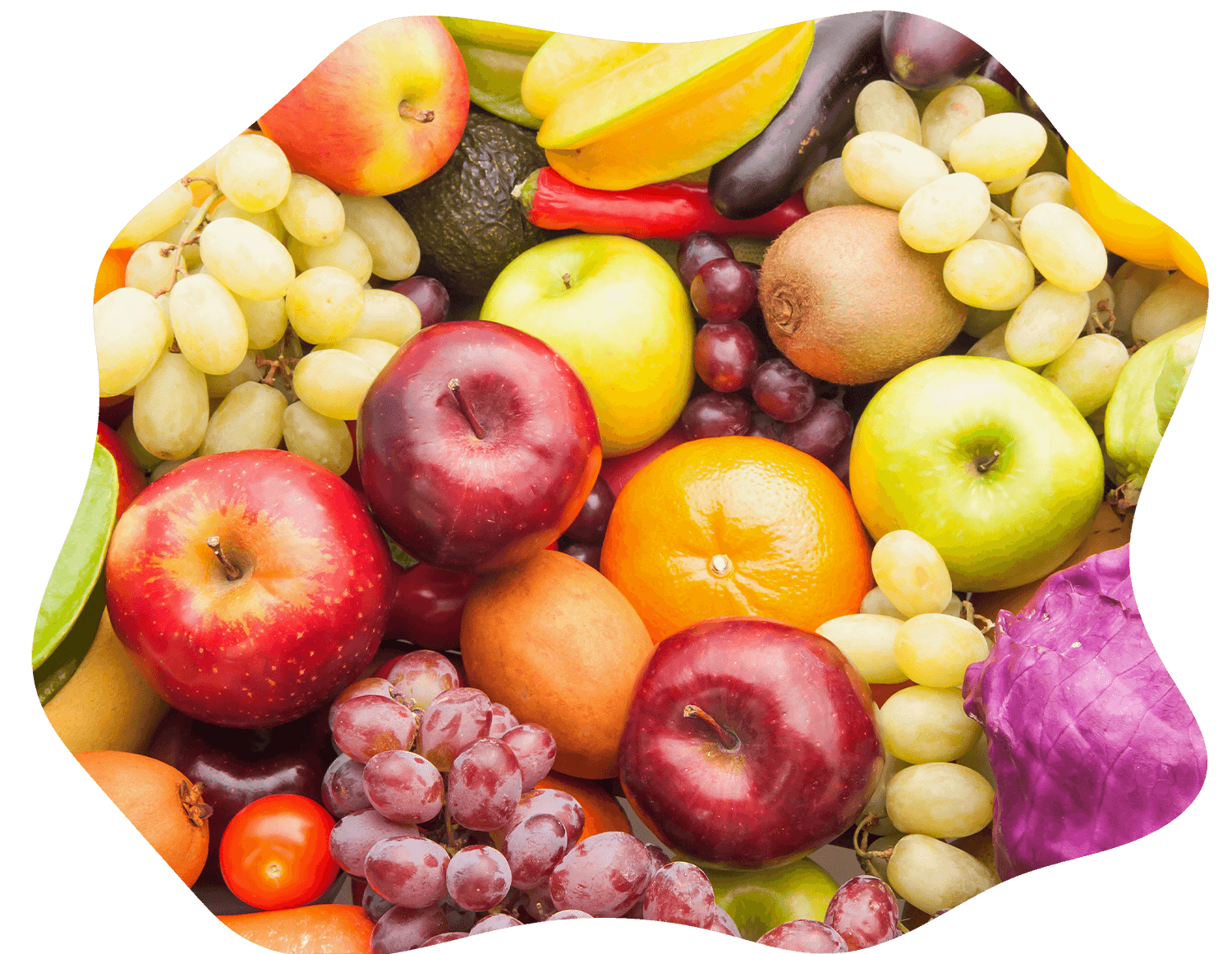 SUNROSEFOOD VISION AND MISSION
As our company slogan suggests, our vision is to supply the highest quality fruits and fresh produce to all of our customers. Our company is specialized in fruit cultivation, acquisition, processing, storage, transportation, wholesale, supermarket distribution, import and export of fresh fruits and produce.
After years of efforts, we have established high standard, modernized processing and packaging facilities and cold room storage. Our parent company in China currently owns multiple advanced fruits processing production lines equipped with the world's leading fruits processing technology with production capacity of 100,000 tons/year. We offer variety of fruits throughout the year such as Fuji Apples, Citrus、Orange, Tangerine, Mandarin, Honey Murcott, Grape, Mango, Apple, Lemon, Longan, Lychee, Pear, Kiwi, Persimmon, Plum, Honey melon, etc.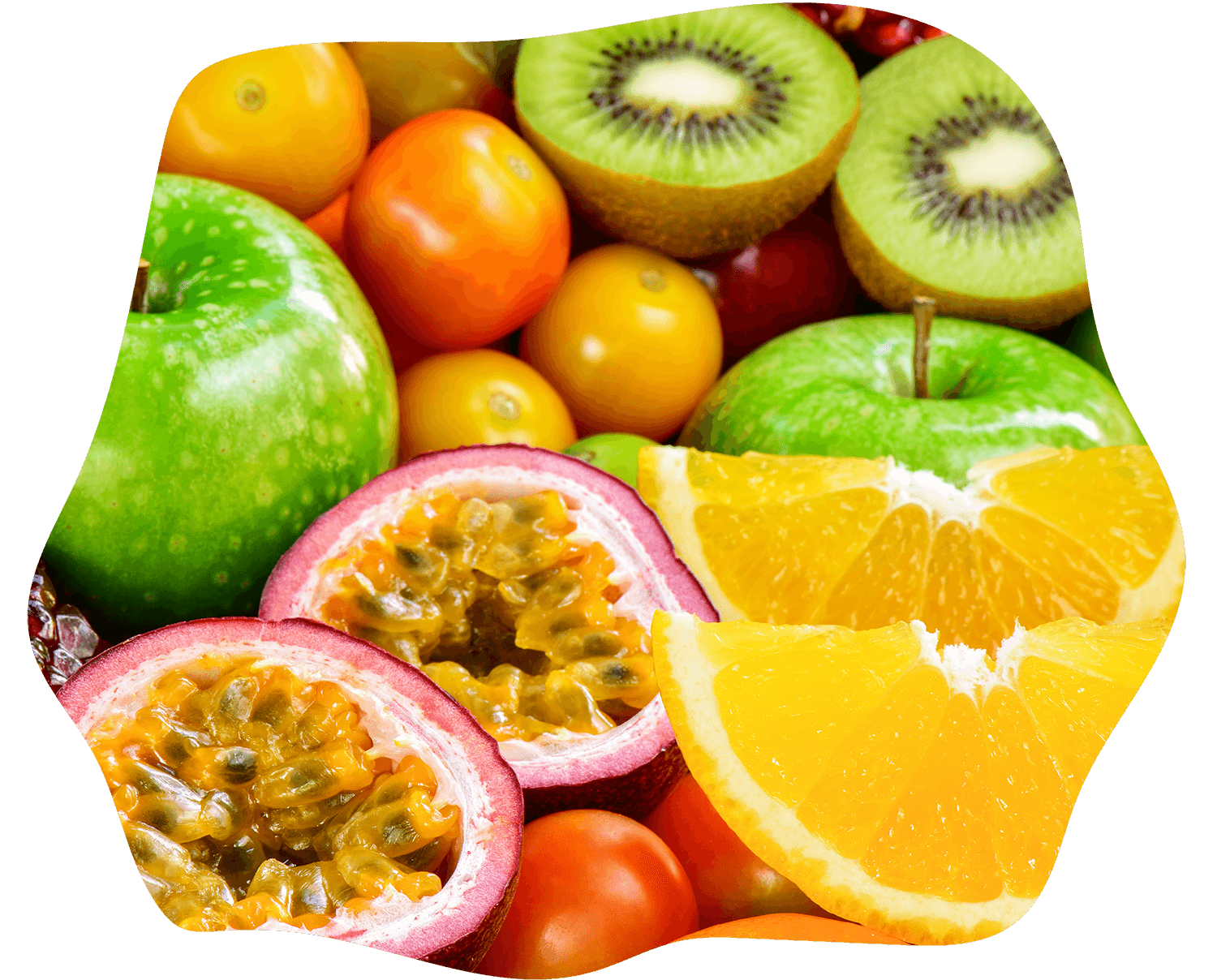 At Sunrose, we have implemented improved global procurement strategies, and carefully controlled certified supplier program. Fruits from certified plantations are selected according to the 'SunRose Quality Assurance' standard, a critical checklist of freshness, quality, safety and traceability as demanded by our discerning customers; a reputation also backed up by internationally recognized accreditations.
We achieve our quality through a rigorous selection of farms and partner suppliers who share our vision of affordable quality, as well as our insistence on operating a short supply chain; a dedicated and ultra-efficient logistics system, and a brand new, state-of-the-art storage facility that underscores our commitment to fast, fresh delivery.
"At Sunrose, we deliver a whole world of freshness—no matter who, or where you are."
At Sunrose, we believe customer satisfaction begins with the earth: the land from which the grower creates fine brands and fine produce that are key to our way of doing business.
We believe that integrity, trustworthiness and honesty are integral to who we are as a company, and so, we insist that all fruits and fresh produce that we delivered to all of our customers are of good quality and we have zero tolerance to compromise on quality that have established our reputation for more almost a decade.
We also stipulate that the choice of produce we accept, and its delivery to the supermarket shelf and your customers' tables, are all done to the highest ethical and quality standards.
FRUITS & FRESHNESS
Combining the sourcing of temperate, seasonal and exotic fruit and vegetables with a global network, we aim to provide a supply of all year round. Our premium quality fruit products are unmatched in range and depth, whether they come from the farthest, most distant places—or just down the road.
FUJI APPLE
Fuji Apple are typically large, its maximum weight is 650g. With above 0.8 shape index, the Fuji apple has loads of merits such as sound and well figure, smooth and light coat. The pulp of this apple is yellowy white. The soft tissue is crispy and juicy, with sweet and sour taste in perfect ratio. The soluble content of this fruit is 14.5% to 15.5%. This good quality product also has a very long shelf life compared other apples. These tend to be more flavorful after storage.
ENVY APPLE
Envy Apple is a drop dead gorgeous apple, with a full figured, intensely red skin, which belies its parentage as a Royal Gala/Braeburn cross. It is lightly russeted, which gives it a natural look, and has creamy, white flesh. The Envy™ apple eats as fantastically as it looks, with a crisp bite, and deliciously sweet flavour.
ROYAL GALA
The Royal Gala – a crisp, firm, bright red or red/orange patterned fruit with a yellow background. Small to medium sized with a thinner skin, this sweet, succulent apple is a cross between a Golden Delicious and Kidd's Orange Red. Originating in New Zealand in the 1920s, it's a favourite around the world.
PACIFIC ROSE
Pacific Rose is a high-quality dessert apple variety from New Zealand, characterized by the rosy-red color of the exterior, and a unique, refreshing, crisp, and sweet flavor. It is a cross between Gala and Splendour varieties.
GRANNY SMITH
The striking, bright green skin of the Granny Smith hints at the deliciously thirst-quenching flesh within. Granny Smith characterised by its crunchy, crisp and moderately sweet flesh, is certainly a favourite for most.
RED DELICIOUS
Red Delicious are the original snacking apple. This beautiful red favorite was the largest selling apple in the U.S. for more than 50 years. It's bright, sweet flavor and tight texture made Reds the first choice among snacking apples in America. More recently, newer apple varieties have begun to push Reds off supermarket shelves, but even today Reds remain in high demand here in the U.S. and in export markets around the globe. Many consumers still feel the mild aromatic flavor and crisp flesh make Reds the perfect snacking apple.
Citrus
The range of citrus fruits available today defies belief. Apart from the usual Navel and Valencia oranges, lemons, limes, white and ruby grapefruit and Clementines, Nova and Honey Murcotts that grace the tables of anyone who seeks freshness and good health, there is a smorgasbord of shapes, colours and tastes that many will be less familiar with.
The delicious key lime from India – the essential ingredient in key lime pie; fragrant kumquats from Thailand and Malaysia; the bitter bergamot orange from China that is the essence of Earl Grey tea; satsumas and tangerines whose evocative sweetness add that special ingredient to festive occasions. Sunrose scour the world for the best citrus so that your customers always have the optimum choice, and the premium pick.
Singo-Pears and Golden Pears
Korean-Pears have sweetness along with refreshing, and it has firm flesh and rich juice. In addition, There are digestive enzyme in pears which stimulates digestion and known as good solution of thirst and asthma.
Korean pears such as Singo-Pears and Golden Pears, which are refresh with a higher fruit sugar content are cultivated in good condition with rich soil and sunshine. Especially, it has soft flesh and rich unique scent of pears.
Packham Pear
A large pear with irregular shape. The ripe pear remains green-yellow in colour when ripe. A deliciously sweet pear with creamy white, finely textured flesh. One of the most popular pears for eating. Suitable for salads and for baking.
Redglobe
Red Globe grapes are a large, seeded table grape enjoyed by people around the world, especially in Asian countries. They have a rosy, red color and firm, crisp flesh. These subtly sweet grapes offer an abundance of nutrients and beneficial plant compounds. Because of their large size, Red Globe grapes are suggested for snacking and can even be frozen to use as ice cubes, keeping drinks cold while infusing them with a delightful taste.
Autumn Royal
Autumn Royal was created by fruit breeders David Ramming and Ron Tarailo in Fresno, California, in 1996. These large grapes have deep purple-black skin and bright yellow-green flesh. Autumn Royals are seedless and have a rich, sweet taste and firm, crunchy texture, which makes them a popular table grape. They're among the largest seedless grape varieties available.
Crimson
Crimson grapes are seedless, with a lovely dark pink to light red skin and green flesh. Their sweet taste and crisp texture make them a popular snacking grape. This variety was introduced in 1989 after being created by plant breeders in California. Like other red grapes, Crimson grapes are packed with anthocyanins, which give these fruits their beautiful color and also contribute to their health benefits.
Black Muscat
Black Muscat is a variety thought to have been created in the 1800s by hybridizing Muscat of Alexandria and Trollinger grapes. They're versatile and enjoyed fresh as table grapes while also used for making several types of wine, including dessert wines and dry red wines. These large grapes are bluish-black and give off a pleasant floral aroma. They have a deliciously sweet, juicy taste and pair perfectly with salty, rich foods like cheeses. In fact, one study rated Black Muscat grapes as significantly sweeter, juicier, and more aromatic than five other grape varieties tested. The study also suggests that Black Muscat has the highest levels of various bioactive compounds, such as alpha-tocopherol, beta carotene, and monoterpenols, which may benefit health.
Sonaka
Green seedless grapes are small to medium in size and are round to slightly oval in shape, growing in tight or loose clusters depending on the variety. The skin ranges from yellow-green to bright green and is typically crisp, firm, and smooth. The flesh is pale green, semi-translucent, and seedless, though some seedless varieties may have a few underdeveloped seeds that are undetectable when consumed. Green seedless grapes are mild and sweet with a slightly tart flavor.
Strawberry
The strawberry is a succulent and fragrant fruit of bright red color, obtained from the plant with the same name. In the West it is considered as the " queen of the fruit". It is eaten raw and used to make jam, stewed fruit… It is also used with medicinal purposes, since it has excellent benefits for health. Strawberries are highly appreciated for their pleasant aroma and as an appetite stimulator. They are easily digest and they have a great laxative effect, due to their fiber content, pigments, acids and enzymes. It is rich in basic minerals, which confers it the property to stimulate the metabolism.
Blueberries
Blueberries are a popular small fruit native to North America. Blueberries are small round berries about 0.2 to 0.6 inches across. Their color can range from blue to purple.
KIWI
The kiwifruit, or Chinese gooseberry, originally grew wild in China. Kiwis are a nutrient-dense food — they are rich in in nutrients and low in calories. Kiwi has a reputation as a health food because of its high vitamin C content, but the fruit is also rich in other nutrients. These may help reduce blood pressure, boost wound healing, help maintain bowel health, and more.
Plum
The plum is a stone fruit, rounded or elongated that can be yellow, green, red or purple. In general, it is very nutritious and rich in vitamins, specially vitamin C. It is more or less juicy depending on its water content. Prunes or dehydrated plums are preserved for longer time and are very sweet.
Peach
Peaches are related to plums, apricots, cherries and almonds. They're considered drupes or stone fruit because their flesh surrounds a shell that houses an edible seed. They can be eaten on their own or added to a variety of dishes. What's more, peaches are nutritious and may offer an array of health benefits, including improved digestion, smother skin and allergy relief.
Pomegranate
Pomegranates are among the healthiest fruits on Earth. They contain a range of beneficial plant compounds, unrivaled by other foods. Studies have shown that they may have several benefits for your body, possibly lowering your risk of various diseases.
Don't Be Stranger
talk TO us
Let's talk.
Email
info@sunrosefood.com